Incidents in the life of Rev. Th. Bridges communicated by himself to his friend F. Moreno Esq.
Resumen
Some 12 years ago when resident Missionary at Ushuaia, in the midst of some 500 natives, a party of natives arrived from the south in their canoes to tell us that a shipwrecked party was on an exposed headland of their country Atduaia «New Year's Sound» where they had been living a considerable time, but at length had all died of starvation, and were lying unburied. One of these unfortunates was a woman. The natives had spent considerable time in their passage to us, in which it had been necessary to haul their canoes over a neck of land. Furthermore we learned that two men with their families had visited the scene of the sad fate of the brave English seamen, but too late to save life. For though two of them still lived, and the natives tried to induce the stronger of the survivors to trust himself with them, they could not prevail, but they left beside the poor men a bucket of water, & a roast stag, and then took their departure, as they could not haul up their canoe on such an exposed & rugged shore. For several days after, they were unable to return because of a gale, & when they did, both of the survivors were dead.
Palabras clave
Antropologia sociocultural; Argentina; Tierra del Fuego;
Enlaces refback
No hay ningún enlace refback.
Copyright (c) 1969 Revista del Museo de La Plata

Este obra está bajo una
licencia de Creative Commons Reconocimiento-NoComercial-CompartirIgual 4.0 Internacional
.
Esta revista se encuentra indexada en:
- 

Dialnet
- 

DOAJ: Directory of Open Access Journals
- 

European Reference Index for the Humanities and the Social Sciences (ERIH PLUS)
- 

 Catálogo Latindex 2.0
-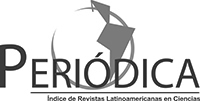 Periódica
- 

 Red Iberoamericana de Innovación y Conocimiento Científico (Redib)

Esta obra está bajo una licencia de Creative Commons
Reconocimiento-NoComercial-CompartirIgual 4.0 Internacional.