Revisión del género Noticastrum (Compositae-Astereae)
Resumen
The genus Noticastrum De Candolle (Compositae-Astereae) is a South American segregate of Aster differing from the latter mainly in achene morphology.
Nineteen species of perennial herbs and small shrubs are here recognized, along with a hybrid which has been morphologycally and palynologycally studied. Except for the Chilean species, all of them have been studied in the field. The species are described and illustrated. A number of synonyms are proposed, based on the study of the nomenclatural types which have been analyzed for all taxa except the one remaining as a "doubtful taxon".
Two keys have been prepared: one to separate Noticastrum from its New World generic relatives. The other to identify the species of Noticastrum, based primarily on
ligule length —a character defining two groups of species—, ligule color, hair type, involucre shape and habit.
Palabras clave
Compuestas; Asteráceas; Noticastrum;
Enlaces refback
No hay ningún enlace refback.
Copyright (c) 1969 Revista del Museo de La Plata

Este obra está bajo una
licencia de Creative Commons Reconocimiento-NoComercial-CompartirIgual 4.0 Internacional
.
Esta revista se encuentra indexada en:
- 

Dialnet
- 

DOAJ: Directory of Open Access Journals
- 

European Reference Index for the Humanities and the Social Sciences (ERIH PLUS)
- 

 Catálogo Latindex 2.0
-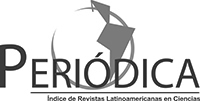 Periódica
- 

 Red Iberoamericana de Innovación y Conocimiento Científico (Redib)

Esta obra está bajo una licencia de Creative Commons
Reconocimiento-NoComercial-CompartirIgual 4.0 Internacional.